Sonia Ellis
Serving the Twin Cities
Saint Paul, Minnesota
Minneapolis, Minnesota
651-226-1274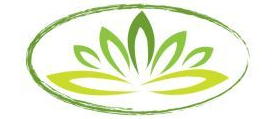 "I had such a wonderful experience working with Sonia. She is very knowledgeable, professional, thorough and easy to talk to. You can tell she is very passionate and good at what she does. Sonia gave me and my business partner easy and effective instructions on what we can do to make our business more harmonious and prosperous. I would highly recommend Sonia to anyone who was interested in improving their business environment. I am looking forward to having her come to my home next!"
- Jana Bloom, Owner, Bloom Massage & Shiastu
"Sonia Ellis consulted with me at my office when there was some significant transition in my business. She asked excellent, thought-provoking questions that helped me think more deeply about the space. Her impressions and reading of the space were really insightful. The changes she suggested that I've made so far have had incredible impact on the light and liveliness of the rooms. I know I'm supposed to move slowly with other changes but I'm really enjoying watching how powerful feng shui is and am eager to continue. Sonia is a delight to work with and my experience with her has been very significant in how I think about my business and my office."
- Susan Gillette, Owner, Crocus Hill Oriental Medicine